Mike Rothman on Medical Cannabis In The News
Radio & Television
In a segment on Cannabis Radio News, Mike Rothman joins other guests to discuss political advances for medical marijuana legalization.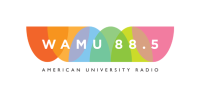 On May 1, 2015, NPR aired a story on medical marijuana in Washington, DCd featuring an interview with Mike Rothman.
---
Print Media
Medical marijuana business is growing in the District. Mike Rothman was interviewed and quoted in this Washington Post article shedding light on the industry.