If you're wondering how to start a medical marijuana dispensary in Maryland, your first step is to ensure that your cannabusiness is in full compliance with the latest laws. As a medical marijuana lawyer serving Maryland can explain to you, cannabusinesses have been recently affected by two major marijuana bills. In April of 2014, Governor Martin O'Malley signed SB 364 and HB 881 into law, giving renewed hope to patient advocates for medical marijuana.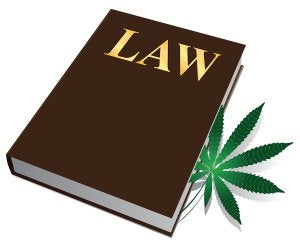 SB 364
The first bill, SB 364, does not necessarily affect cannabusiness owners directly. However, it is a step toward improving the climate of acceptance toward medical marijuana. The law decriminalizes the possession of marijuana. A person who is found to possess less than 10 grams of marijuana will be charged with a civil offense and be ordered to pay a fine of up to $100 for a first offense. A second offense is punishable by a fine of up to $250 and any subsequent offenses are punishable by fines of up to $500. The new marijuana law also provides for a mandatory drug education program for third-time offenders and for offenders who are under the age of 21.
HB 881
The second of the two marijuana laws, HB 881, does directly affect cannabusiness owners. The law enables patients with certain health conditions to obtain medical marijuana from licensed dispensaries . The patients will also need to obtain a prescription for the drug from a physician who has been licensed in Maryland. Approved physicians must be on staff in a hospice program or in a hospital. These stipulations are intended to prevent abuse of the system. Furthermore, patients must obtain an identification card in order to purchase marijuana from a medical marijuana dispensary. The law applies to patients who suffer from certain debilitating conditions, such as seizures, severe muscle spasms, severe pain, wasting syndrome, and nausea. This is certainly not the first medical marijuana law passed in Maryland. In 2003, a weak marijuana law was passed; however, under that law, even if a patient could prove that he or she qualified to receive the drug, he or she could be punished with fines and prosecution. HB 881 grants these patients protection from prosecution.