Since the legalization of recreational marijuana in Colorado and Washington was approved, the cannabusiness industry has been booming and is expected to continue its rapid expansion. However, unlike Colorado, cannabusiness owners and regulators in Washington have been moving more slowly and cautiously. They want to make sure that they cover all the bases before opening the floodgates to this industry and cannabusiness owners in Maryland can take a page out of their book.
Be a Good Neighbor
Maryland cannabusiness owners will have to deal with the stigma that comes from peddling a previously illegal drug. In all likelihood, not all businesses will welcome having marijuana dispensaries on their block. It's essential that cannabusiness entrepreneurs learn how to be good neighbors, in part by cultivating the right image for their company. Entrepreneurs can present themselves as professionals, rather than mimicking a frat house mentality.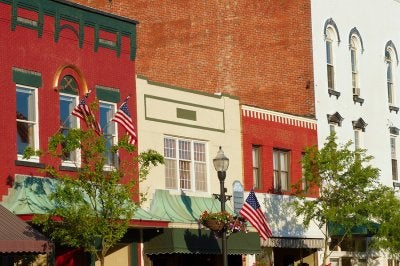 Send the Right Message with Interior Design
Cannabusiness entrepreneurs in Washington are learning that it pays to consult an interior designer when setting up shop. Creating a positive ambience within the dispensary is critical for helping customers feel welcome. This is particularly true for customers who are a bit nervous about trying marijuana for the first time. In practical terms, this may mean avoiding the temptation to hang Bob Marley posters on the walls and instead arranging the interior much like any other retail shop.
Partner with a Financial Institution
Marijuana businesses in Colorado and Washington have already run across several major stumbling blocks, one of which involves banking. Until recently, federal regulations stated that financial institutions and their employees could face lengthy prison sentences for dealing with cannabusinesses because marijuana is still illegal under federal law. Although federal regulations have now changed to allow financial institutions to deal with cannabusinesses that are legal under state law, it's still a touchy subject for banks and credit unions. They may be hesitant to work with marijuana entrepreneurs. This means it's essential for cannabusiness owners to form a strong partnership with a financial institution.